Vous êtes ici : Accueil › Final Fantasy The 4 Heroes of Light
Dans cette section inventaire, vous retrouverez tous les équipements disponibles pour vos quatre héros ainsi que tous les objets disponibles dans le jeu. Le tout étant détaillé, vous pourrez ainsi choisir ce qui vous semble être le mieux dans chaque domaine.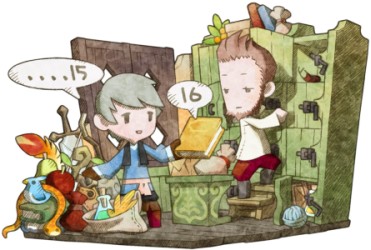 Vous devez être inscrit et connecté pour pouvoir poster un commentaire.
Cliquez ici
pour vous inscrire dès maintenant !