Vous êtes ici : Accueil › Final Fantasy The 4 Heroes of Light › Quêtes annexes › Holy Tree Tower
La Holy Tree Tower est le deuxième donjon bonus en termes de difficulté. Située au milieu de l'océan à l'ouest d'Arbor (accessible via Cetus, votre monture marine), vous obtiendrez la Crown du Sage une fois la tour nettoyée.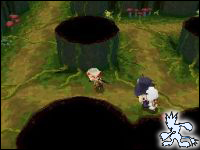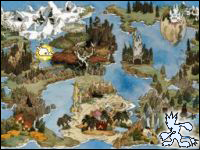 10e étage : Sea Devil
30e étage : Nue et Wraith
40e étage : Boutique
X-Potion
400 G
Rend 160HP.
Phoenix Down
100 G
Vous ramène à la vie.
Hi-Ether
10000 G
Rend tous vos AP.
Mooring Blade
22000 G
Attack/Magic Attack +10
Inflige Death (20%).
Koga Shuriken
28000 G
Attack +15
Inflige Confuse, Blind (30%)
Guan Yu's Pike
55000 G
Attack +18

50e étage : Goblin Lord
70e étage : Coffre (armure aléatoire)
80e étage : Red Dragon
90e étage : Coffre (arme aléatoire)
100e étage : Torte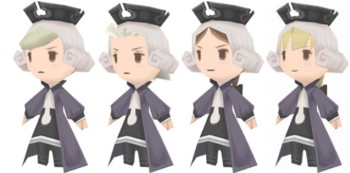 ---

Cet article a été corrigé par
Matt971
.
Vous devez être inscrit et connecté pour pouvoir poster un commentaire.
Cliquez ici
pour vous inscrire dès maintenant !