Vous êtes ici : Accueil › Final Fantasy Theatrhythm › Version iOS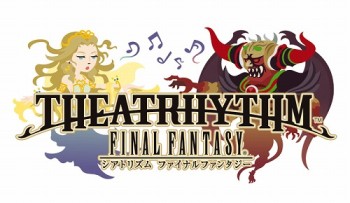 Theatrthythm Final Fantasy a également fait son apparition sur iOS le 13 décembre 2012. Doté d'une interface améliorée pour l'écran tactile, l'application était gratuite mais ne comportait que 2 musiques : "To Zanarkand" et "One-Winged Angel".
Il faudra débourser une certaine somme pour acheter d'autres musiques, c'est-à-dire 0.89 € pour une chanson, ou 2.69 € pour un pack de chansons. Dans cette version, nous retrouvons aussi de nouveaux personnages tels que Linoa de FFVIII, Balthier de FFXII, Hope de FFXIII, Serah de FFXIII, Ramza de FFTactics, Auron de FFX, Grenat de FFIX et Tifa de FFVII. Les personnages supplémentaires, toujours téléchargeables, coûteront la somme de 1.79 €. Mais une des grosses nouveautés de cette version est la possibilité de créer ses propres motifs/notes sur les musiques et de les partager !
A noter que l'application n'est pas compatible avec un iPhone 3GS, iPod Touch 3ème génération et iPad 1ère génération . Il vous faudra au minimum un iPhone 4, un iPod Touch 4ème génération ou un iPad 2 sous iOS 4.3 ou version ultérieure. Sachez que l'application a été optimisée pour l'iPhone 5.
Vous trouverez ci-dessous les DLC qui étaient disponibles dès la sortie du jeu :
FF1
Underwater Temple

FF2
Dungeon
Rebel Army Theme

FF3
This Is The Last Battle
Crystal Tower

FF4
Battle 2
The Final Battle
Red Wings

FF5
The Decisive Battle
The Final Battle
Searching The Light
Home Sweet Home
Unknown Lands

FF6
Decisive Battle
Dancing Mad
Celes's Theme

FF7
J-E-N-O-V-A
Aerith's Theme
Judgement Day

FF8
Force Your Way
Dont Be Afraid
The Castle
Ending Theme
Fisherman's Horizon

FF9
Battle 2
The Thing I Must Protect
Dark Messenger
Melodies Of Life
You're Not Alone

FF10
Challenge
Summoned Beast Battle
Otherworld
Final Battle
A Fleeting Dream
Suteki Da Ne

FF11
Opening Theme
Fighters Of Crystal
Ragnarok
Shinryu
Vana'diel March
Gustaberg
Sarutabaruta

FF12
Final Fantasy - FFXII version
Battle For Freedom
Boss Battle
Ending Theme
Royal City of Rabanastre

FF13
Blinded By Light
Fighting Fate
Desperate Struggle
The Archylte Steppe

FF Tactics
Antipyretic

FF10-2
Eternity : Memory of Lightwave

FF Crystal Chronicles
Kaze No Ne

FF7 Advent Children
Beyond The Wasteland
Advent One-Winged Angel

FF Type-0
We Have Arrived

FF13-2
Etro's Champion/Knight of the Goddess

Cet article a été corrigé par Matt971.


Vous devez être inscrit(e) et connecté(e) pour pouvoir poster un commentaire.
Inscrivez-vous dès maintenant !