Vous êtes ici : Accueil › Le site › Les News › Actualité : Gamescom 2015 : Interview Yoko Shimomura (ENG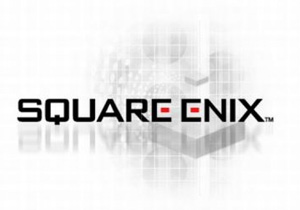 Yoko Shimomura is one of the most popular video game composer in the world. At Gamescom, we had the opportunity to interview the composer with our friend from Final Fantasy World. Enjoy !
The interview has been conducted in English with Japanese translation on Friday, August 7th
FFW: Shimomura-san, you surely have a special bond with Cologne as this is the city where you recorded your very best of, Drammatica, and attended symphonic concerts of your music. Please share some memories of Cologne you have.

I knew about Cologne and its cathedral for a long time, and I thought about it as a place I would go to someday for holiday. But I never imagined there would be such a bond between me and this city! Of course, recording the album and attending the concerts are very strong memories, but in more private terms, I remember going to the top of the cathedral… because it was so tiring! (laughs) But the view from up there is very beautiful.

Finaland: You are working on many Disney franchises in Kingdom Hearts, most of which are monuments of cinema adored by millions of people, is it intimidating?

I always thought of Disney as something major, but I truly realized it after I started working on Kingdom Hearts. Actually, had I felt this way before that, I would have been under a lot more pressure! There was pressure of course, but working on Disney works was also a pleasure.

FFW: Your first game at Square, Live A Live, is still extremely popular in Japan, so much that the soundtrack was recently reprinted. Are you surprised by that popularity?

Had I known that so many people would love this soundtrack, I wouldn't have used my real name. (laughs)

FFW: You would have kept your "Pii" nickname from your early career.

Yeah! (rires) But that popularity is really like a dream to me. It's unbelievable.

Finaland: Some concerts are already honoring your compositions, such as PRESS START -Symphony of Games- (in Paris in April 2015) or Melodiosa (Paris, November 2015), but the video games represented there are rather various. Do you think there will come a day a concert dedicated exclusively to the Kingdom Hearts saga, like Distant Worlds? I would love to hear Kingdom Hearts music with an orchestra and I'm sure I'm not the only one.

I love orchestra music as well, and I know that a number of Kingdom Hearts fans in Japan also want that to happen. I strongly wish that such a concert would be made someday. I will try!

Finaland: For your next concert in Paris, could you please give an overview of what can we expect?

Of course, I cannot give you the full details yet, but the contents will feature a large variety of works that follow my whole career. Not just the Square Enix era. So I hope you will enjoy it. Will you be there?

Finaland: Yes, I already bought my VIP ticket! To meet you again!

Oh, thank you so much!

FFW: You've just worked on a new arrangement album for Legend of Mana. Please share some memories of your work on that game.

I remember I was extremely busy at the time. I heard that offer while I was in the United States, working on Parasite Eve, and I was very happy. I had always wanted to work on a game within the fantasy genre.

Finaland: You listed Beethoven, Chopin and Ravel as some of your influence in your music. But what about recent composers and video game composers?

Well… First is Koichi Sugiyama, who worked on Dragon Quest. I love playing Final Fantasy, so Nobuo Uematsu as well. And finally, Koji Kondo, the composer of Super Mario. They are the three composers that I admire the most. Of course, there are a lot of other composers that I like after that, but they are my three idols.

Finaland: You say they are legendary composers, but you are also one!

I don't think so! (laughs) Not yet! Or in the female category, maybe! (laughs)

FFW: Well then, who are your favorite female game composers?

I would say Michiko Naruke, who worked on Wild Arms, and also Manami Matsumae, who I consider to be my "senpai", my senior. Ever since I started working in this industry, I have a lot of respect for her.

Finaland: Can you describe a basic day of your life and your methodology as a composer?

I eat my breakfast... I eat lunch... I compose music... I eat dinner... And I go to sleep! (laughs) Sometimes, I am going out for meetings, but most of the time, I am in my house. As for the methodology, when you compose game music, it is very rare to be inspired if you don't have any materials to start from. I always have something, some pictures for example, to get inspired. After I receive materials about the game, I start creating small pieces, some phrases if you prefer, and I write a lot of them. Then, I review all of them and ask myself which ones I can use. I pick the good parts and put them together to create a full piece. This is how I usually work.

FFW: Do you write a single piece of music at a time, or several at the same time?

In fact, I have to handle several projects at the same time, but once I am inspired and start composing, I spend most of my time on a single project. I mean, I wouldn't do one thing during half an hour, and then something else during the other half. Once I start doing something, I fully concentrate on it.

Finaland: You are composing music for video games, but do you have time to play them? If yes, what are your personal favorites?

Actually I don't have much time to sit down and play at home, but I have a 3DS and a smartphone, with some of the games I worked on. So whenever I am commuting to somewhere else, I play. By the way, it will soon be possible to play Kingdom Hearts on smartphones, with Unchained χ, so I will probably play it. I may even become addicted to it. (laughs)

FFW: Square Enix have released a number of tribute and arranged albums of your music. How does the decision to make such albums usually happens? Are you the one asking?

It depends. For example, with drammatica, one woman from the Square Enix music department suggested that we created that kind of album, so we started putting ideas together. Square Enix also suggested the idea for the Kingdom Hearts Piano Collections. But for memória, as I was about to celebrate the 25th anniversary of my career, the idea came from me. I'm actually very actively providing new ideas and suggestions! (she shifted her gaze to the Square Enix Music representative in the room, laughing) But Square Enix is quite strict, and they want to hear people's opinion before moving forward. So please tell them. (laughs)

FFW: And in the case of the new Legend of Mana album?

We have been talking about that for a while, thinking it would be great. But then, when the Seiken Densetsu 20th anniversary box set was released in 2011, there was a leaflet inside that said "an arranged album produced by Yoko Shimomura is coming!" I was startled! (laughs) I mean, surely I said I wanted to do it, but I had no idea it was already planned.

Finaland: If you had 10 minutes free right now, which music would you like to listen to?

Since I am currently in the process of making the Legend of Mana arranged album, it would be that! (laughs) Actually, as soon as I am going back to Japan, the mastering process will begin. Ah, sorry, this is all about work! (laughs)

FFW: Is there another one of your Square Enix soundtracks that you would like to make an arranged album for?

Of course, I am already thinking about a 30th anniversary tribute album! (laughs) Something from Live A Live, too, as that game has a lot of fans. Also, this is something that we already discussed at Tokyo Game Show last year, but Kenji Ito, Yasunori Mitsuda and I have this idea of making an album where we would be arranging each other's music. That would be something quite new.

FFW: Oh yes, please do it!

Finaland: If you weren't a video game composer, what kind of job would you like to do?

Actually, if I didn't do what I am doing at the moment, I don't think I would be able to do any other job. (laughs)

Finaland: Thanks to you and other composers, I came to love music and instruments. A lot of my favorite tunes from you use violin and I would now like to learn how to play it. It seems to be one of your favorite instruments isn't it?

That's right. My son is learning to play the violin, by the way.

FFW: Maybe someday he will play your music.

Hmm... (laughs) He's not that good.

FFW: Oh. We won't tell anyone.

Sorry. (laughs)

FFW: You also love piano and oboe. Every time you use oboe in your music, I love it.

Thank you very much!

Finaland: About that, one of my favorite pieces from Yoko Shimomura is "Rage Awakened" from Kingdom Hearts II Final Mix.

Oh yes, that one is quite energetic.

Finaland: I would also like to mention one of your favorite pieces: "Dearly Beloved". Which version do you prefer?

That question is asked quite often, though not just about "Dearly Beloved", but it is very hard to give an answer. This is not just about which one I like best, it goes beyond that. The one I have the strongest bond with is from Kingdom Hearts II, because after I worked on the original title, I came back to it and realized that I was now working on a game series. But I remember Tetsuya Nomura told me that the piece was too long for the introduction. (laughs)

Finaland: And is there one version that you had a hard time composing?

As far as "Dearly Beloved" is concerned, I can't think of any version that was difficult to write. The real challenge is to arrange it every time. If the series goes on for a long time, I hope I can continue to find new ideas! (laughs) I will try my best.

FFW: A few months ago, surveys for the Final Fantasy XV demo revealed the music was the best ranking part of the game. How did you feel about this?

I'm delighted about it. As much as I wish I could, I don't speak foreign languages. But with music, it doesn't matter. It can still reach people's heart.

FFW: I remember Nobuo Uematsu saying exactly the exact same thing. It could be the Final Fantasy effect!
This interview has been conducted by Final Fantasy World and Finaland.
A big Thanks to Jérémie from Final Fantasy World. We also want to thank Square Enix France, Square Enix Germany, Square Enix Europe and Square Enix Japan for making this interview possible.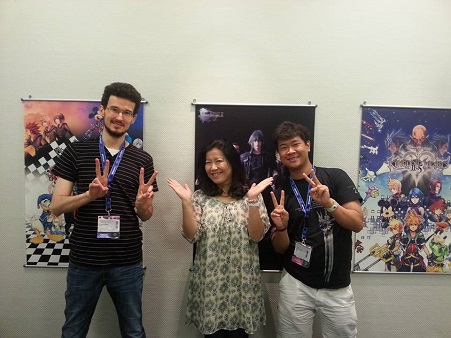 Cette news a été postée le 01.11.2015 à 19h11 par Fat Chocobo.
La source de la news est le site Finaland.
Cette news a été lue 5484 fois.
Il y a 0 commentaire.

Vous devez être inscrit(e) et connecté(e) pour pouvoir poster un commentaire.
Inscrivez-vous dès maintenant !

» 08.07.2022 à 23h59 : Crystal Symphony : la tournée piano FF
» 01.06.2022 à 21h01 : Shinji Hashimoto prend sa retraite
» 05.10.2021 à 17h24 : Sora ouvre la porte dans Smash Bros Ultimate
» 13.06.2021 à 10h35 : E3 2021 : Le showcase Square Enix
» 17.05.2021 à 13h26 : Yoshinori Kitase devient Brand Manager FF
» 13.05.2021 à 13h30 : L'événement des 35 ans de Dragon Quest
» 18.12.2020 à 00h45 : Smash accueille un Ange à une aile
» 11.12.2020 à 01h21 : TGA2020 : Sephiroth débarque sur Smash Bros
» 29.02.2020 à 17h09 : Résultat du sondage NHK pour Final Fantasy
» 07.11.2019 à 22h05 : Square Enix mise sur le futur
» 17.10.2019 à 21h06 : Interview : La French Touch chez Square Enix
» 16.08.2019 à 23h24 : Interview de Nobuo Uematsu dans le Famitsu
» 06.06.2019 à 10h46 : Les musiques de Final Fantasy en streaming
» 01.04.2019 à 11h26 : Final Fantasy fait son Battle Royale
» 01.04.2019 à 09h49 : Du mouvement chez Square Enix

Le reste de l'actualité (archives)
» 20.01.2023 à 16:49 : Octopath Traveler II : Ochette et Castti
» 20.01.2023 à 15:02 : SOPFFO : Entre Chaos et Domination
» 24.12.2022 à 18:32 : SOPFFO : Jack l'empereur
» 23.12.2022 à 18:43 : FFXIV : Résumé de la 75e lettre live
» 18.12.2022 à 11:40 : FF35th : La collection I à VI sur console
» 15.12.2022 à 15:16 : FFVII Ever Crisis fait enfin reparler de lui
» 12.12.2022 à 15:00 : Preview : Forspoken, pas dans la demi-mesure
» 09.12.2022 à 04:52 : TGA2022 : FINAL FANTASY XVI arrive en juin
» 09.12.2022 à 02:48 : TGA2022 : démo Forspoken disponible sur PS5
» 29.11.2022 à 11:48 : CCFF7R : Trailer de lancement
» 25.11.2022 à 23:01 : CCFF7R : Plus qu'un remaster
» 13.11.2022 à 23:18 : PGW2022 : Forspoken et FFVII CCR présents
» 11.11.2022 à 14:45 : FFXIV : Résumé de la 74e lettre live
» 08.11.2022 à 21:55 : Valkyrie Elysium : Mise à jour gratuite dispo
» 03.11.2022 à 10:03 : Sortie en France de l'Ultimania FF7R